HotBox opens its first permanent restaurant this December bringing all of the barbecue street smokers' favorites to the East End. Located in the heart of Spitalfields, HotBox has long before smoked their way around the capital with successful residencies at Street Feast's Dalston Yard, Hawker House and Battersea Power Station, as well as pop-ups at Wireless and Field Day festivals.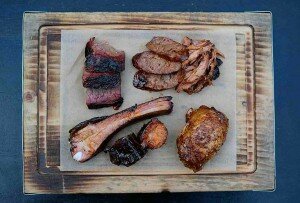 Committed to serving the highest quality cuts whilst exploring the world's deep affection for smoked dishes and meeting with some of the greatest pitmasters and 'cue makers, Head Chef and Pitmaster Lewis Spencer has created an innovative menu that takes influences from not just the Deep South, but also from all around the world. Alongside HotBox's much-loved signature cuts and the renowned dishes from their street food days such as USDA Prime beef short ribs, jalapeno hot link sausage sandwiches and wagyu beef brisket rolls, the restaurant will offer a range of experimental specials: the likes of fish glazed pork belly masa tacos, slow smoked char siu pork buns, and even hot smoked gravlax salmon for more delicate palates. Mouth-watering sides such as smoked mac n'cheese, bone marrow gravy mash, and smoked Japanese mushrooms will also feature on the menu.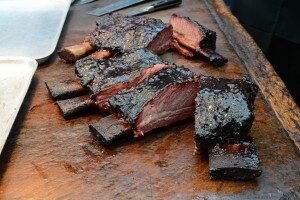 To accompany the smoky sensory experience, the strong craft beer menu will offer a selection of beverages from London and the US alongside an exhaustive selection of the finest bourbon, scotch and rye whiskies and experimental cocktails including the Rye Me To The Moon (rye whiskey Amontillado Sherry, Bay Leaf syrup, Abbots Bitters) and Blessed Thistle (Vodka, Pork-Fat and thyme washed aromatized wine and lemon).
Located in a former street art gallery, the listed building is complimented with a sleek and dark industrial design: long communal wooden tables, dimmed lighting and intimate feel. With its doors set to open this December, HotBox will definitely enrich the capital's barbecue scene.
HotBox
46 Commercial Street
London E1 6LT