So we've already shown you some great Easter Eggs to snap up this easter. For those who want something else to do over Easter, besides eat chocolate, there's plenty to do. PEAR DROP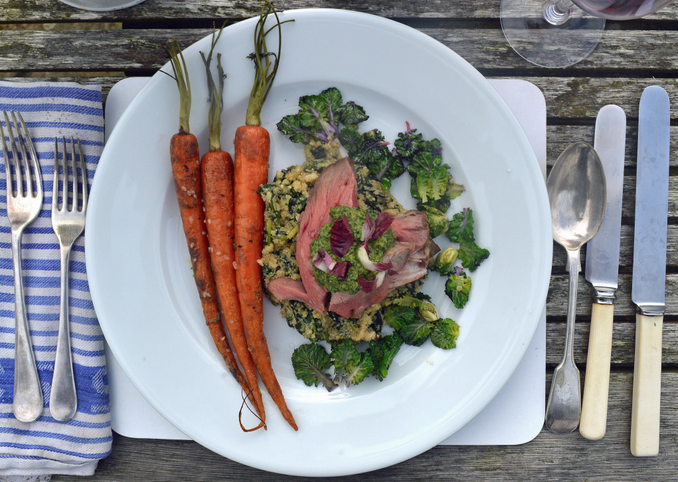 Founder of health conscious, boutique caterer '', Rose Lloyd Owen, has created a bespoke menu of dishes and canapes for the Easter season. This includes her signature Roast Lamb with flower sprouts, quinoa & aramanth porridge, roasted carrots, and carrot top salsa. To contact for catering services call 0.
Peardrop corner, Unit A11, The Alpha Centre, 7-11 Minerva Road, Nw10 6HJ
THE BLUES KITCHEN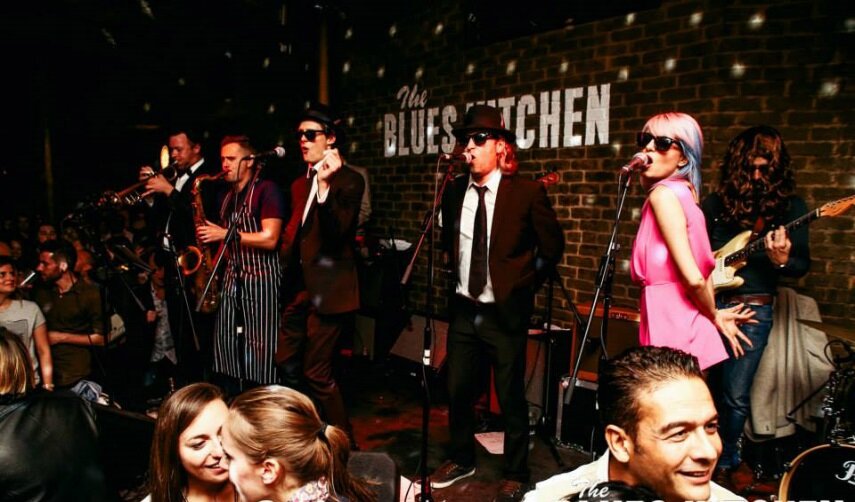 'The Blues Kitchen' is hosting an immersive Blues Brother Party this Easter. The Musicians will be playing all the hits from the movie. Additionally, rock classics and funk n' soul tracks will be being spun by the DJ. The first 100 guests through the door will receive an iconic Blues Brothers hat and wayfarer. On site will be an Illinois state jail photo booth, dancers and surprise re-enacments. To rent will also be 'The Blues Kitchen's' air stream caravan, transformed into 'The Good 'Ole Boys Tour Bus'. The party who rent out this space will get a cowboy fancy dress box to have their own 'Country Bunker' private party. Open 9pm – 3am (Free entry before 9:30pm or all night if in fancy dress) (£6 after 9:30pm).
134-146 Curtain Rd, London, EC2A 3AR
VILLAGE EAST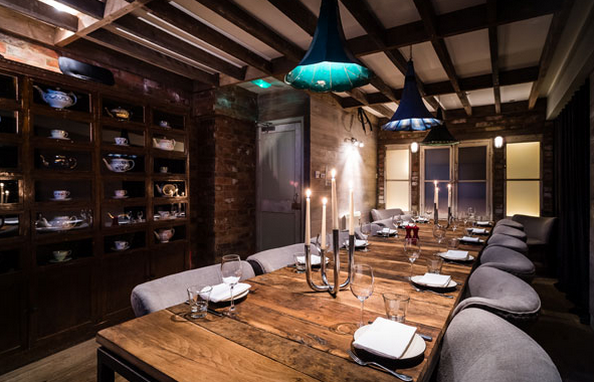 'The  Village East' is providing a fun packed family day this Easter. From 10am – 3pm The Village East Treasure Hunt will be running and will involve generous handfuls of sweets and treats scattered around the restaurant. Additionally, certain hidden Easter eggs will contain exclusive giveaways, including: A cocktail masterclass for 2, a meal for 2 and a huge 4.5kg bar of Toblerone.
On the menu will be an Easter Sunday Roast of slow roasted shoulder of lamb (£70 for 4) and Loin Pork (£32 for 2). Both come with all the trimmings. 171-173 Bermondsey Street, London, SE1 3UW
SNAPS + RYE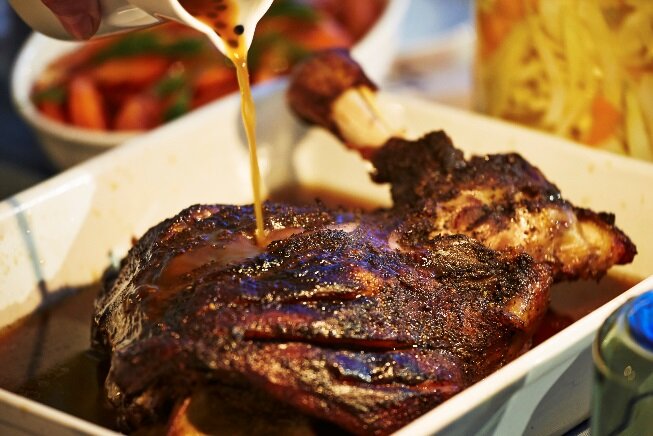 Danish restaurant '' celebrates this Easter with a bespoke lunch menu priced at £20 for two courses and £25 for three. A nordic inspired menu created by Chef Tania Steytler including:
Var Salmon tartare, radish and green apple salad (To Start).
Liquorice rack of lamb, braised fennel, pickled carrots  and Jansson's temptation (Main).
Cinnamon apple and rye crumble with custard (Dessert).
Get yourself a special Danish gift as well, from 'Chic Minimalist': A book, home accessories or a .
93 Golborne Road, London, W10 5NL
THE JONES FAMILY PROJECT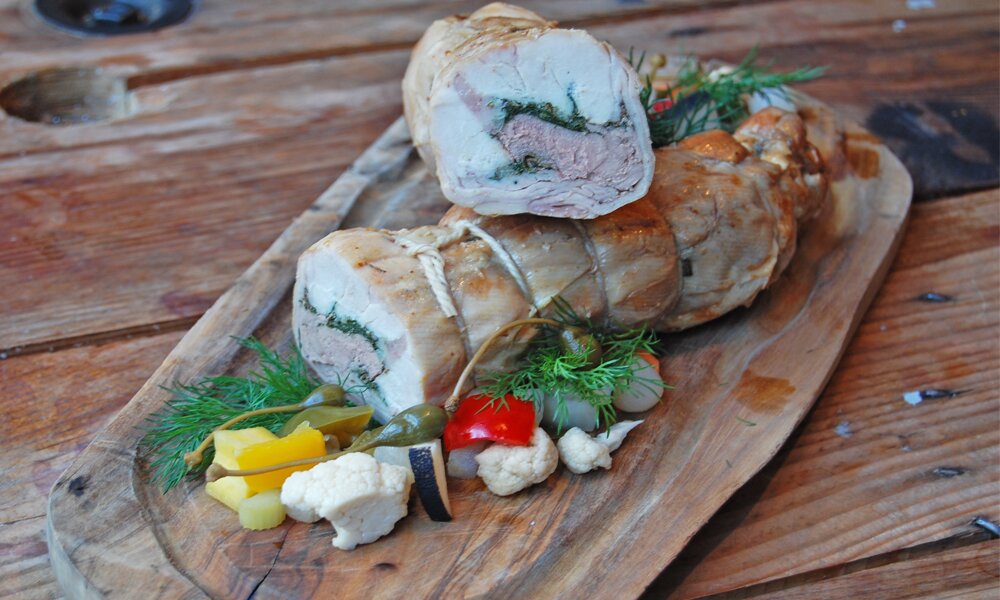 'The Jones Family Project' is a restaurant owned by a tight knit group of friends, as the name suggests, and provides food for all types of occasions. You can sit down for a three course meal or just grab a quick coffee. They have already started serving up their Easter special of Rabbit Porchetta with pickled vegetables, chutney, relishes and artisan breads, and will be doing so until Easter Sunday. 78 Great Eastern Street, London, EC2A 3JL
ABSOLUTE TASTE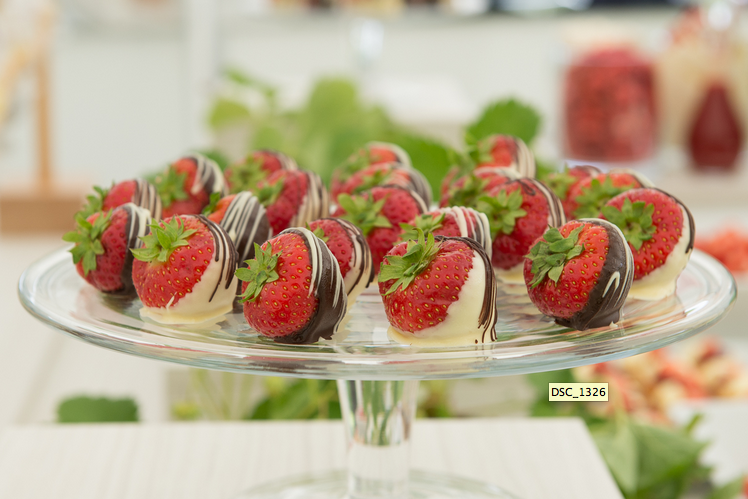 'Absolute Taste' catering company is celebrating Easter with baked bunny biscuits and sheep cupcakes, perfect for all the family. Available across all their restaurants and cafes. Biscuits are priced at £1.75 each and cupcakes £2.50. The Image above showcases some of the exquisite food produced by Absolute Taste. follow link for all .
MANGO TREE & PAN CHAI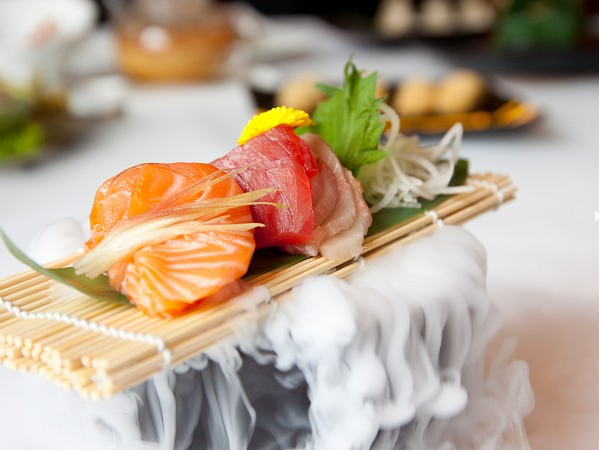 '', Harrods, and sister restaurant 'Pan Chai' are currently serving a special Easter Egg Desert and special gold bunny dumplings. These will continue to be available even after Easter, until the 12th April. The Image above showcases some of the exquisite food available at Mango Tree.
87-135 Brompton Road, London SW1X 7XL
TOWN HALL HOTEL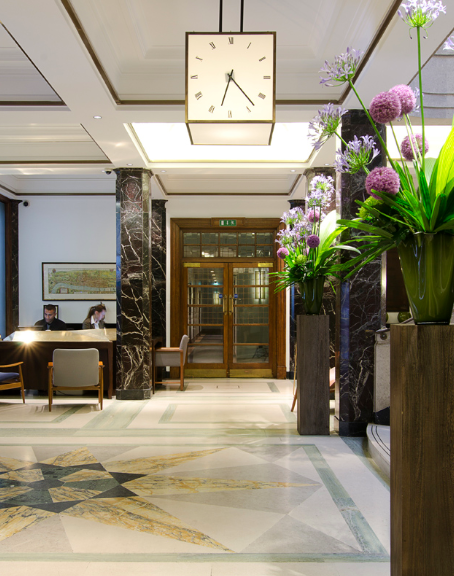 The Town Hall Hotel are providing an afternoon of adventurous family fun. Aimed at children aged 5-11 the afternoon will be full of drama and excitement as story tellers narrate fairy tales and fables with imaginative twists. Additionally, there will be a chance for those young adventurers to embark on a quest inspired by a thousand year old fable.
Patriot Square, London E2 9NF
RABBIT & SHED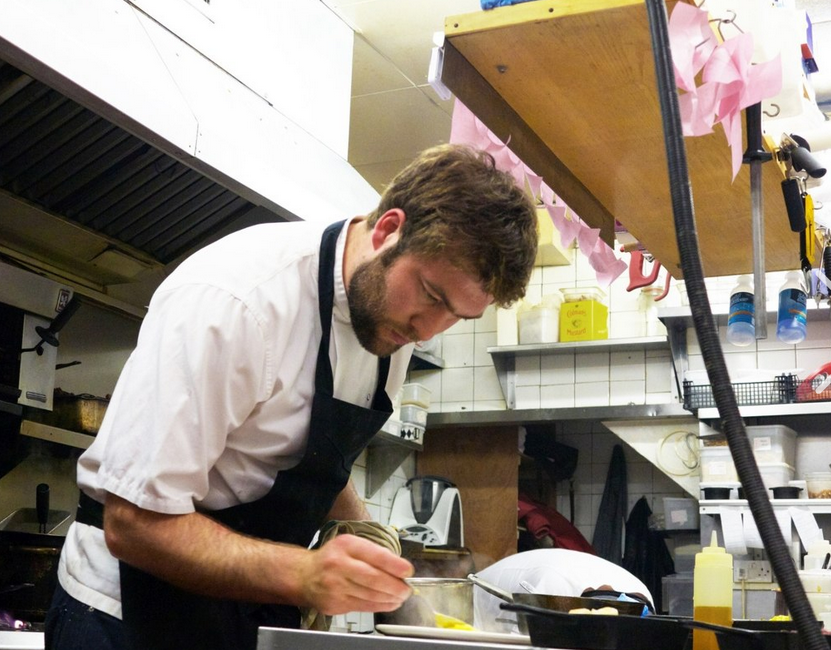 Over this Easter Weekend, new Chelsea restaurant 'Rabbit' and their sister restaurant 'Shed' will be offering a traditional Russian Easter delicacy – Paskha. Which is made with a combination of egg and custard. It is a delicacy that originates from Eastern Orthodox countries, enjoy with The Galdwin's hot cross buns.
172 Kings Road, London, SW3 4UP (Rabbit); 112 Palace Gardens Terrace, London, W84RT (The Shed)
RANDALL & AUBIN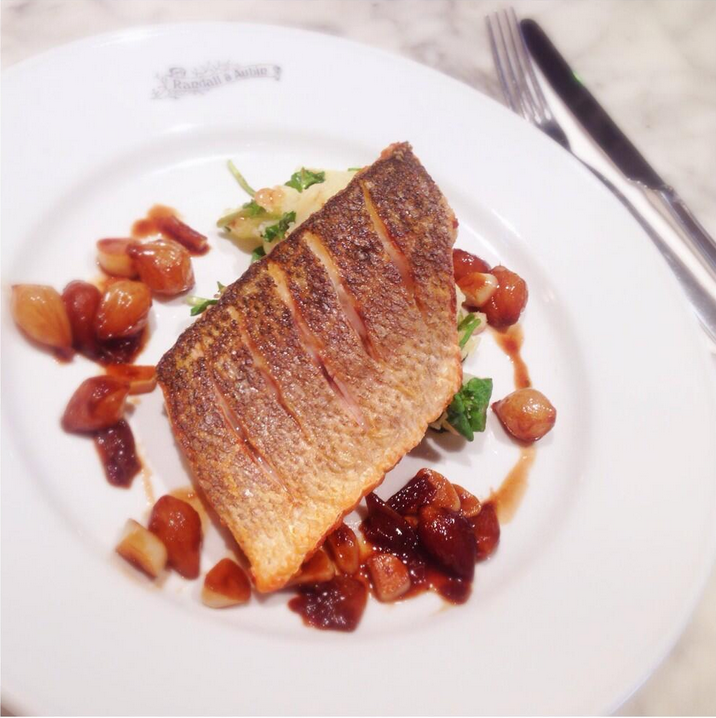 Just in time for easter Randall and Aubin celebrate the British lambing season with a new menu. Enjoy cannon lamb with haricots & sauce persille accompanied by a glass of Pinot Noir for only (£10.50). Randall and Aubin's was London's first French butcher in 1908 and since then has turned into one of London's most beloved restaurants, renowned for serving excellent seafood as well as an array of British and French dishes.
14 – 16 Brewer street, London, W1F 0SG