It is time to unleash your inner Bond girl or superspy at London Cabaret Club's 007-themed special, London Never Dies, featuring fine dining and a stunning cabaret show, including groundbreaking 4D special effects at the iconic Bloomsbury Ballroom. Every Friday until 28 July, five unique acts will transport guests to the glamorous Bond world of romance and espionage, from vintage classics to explosive blockbusters in a mind-blowing, 4D-sensory experience.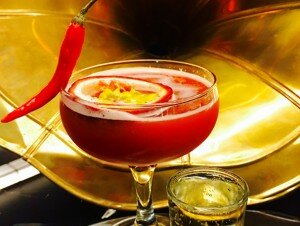 The two or five course menu is inspired by Bond, with somersaulting waiters serving Smoking Martinis, plus caviar and champagne for VIP menus, an oyster bar and the inventive cocktails that London Cabaret Club has become famous for.
A unique opportunity to feel the ocean spray, sounds and beach sun as a Bond girl performer emerges dramatically from the sea; taste and smell the Indian spice market during the Bollywood Octopussy finale; and feel the helicopter's wings blast across the ballroom, thanks to internationally renowned lighting designer Tom Sutherland.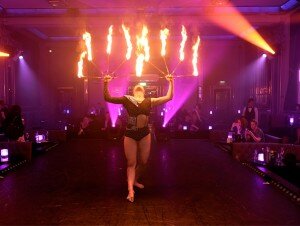 The revolutionary cabaret concept is the creation of Evelina Girling and Doni Fierro. The attention to detail, from the dazzling costumes designed by fashion icons Suzanne Clements and Inacio Ribeiro, to the live band and seamless fusion between the dining and entertainment has seen shows at One Mayfair and The Collection completely sell out.

Surprises will await guests at every stage of the evening, with extraordinary preshow variety acts and downright sorcery performed by some of the country's finest talents. According to London Cabaret Club founder and CEO, Evelina Girling, "This is our most ambitious and sexiest show to date. With amazing food and cocktails, treats like oysters and caviar, incredible performances and special effects in a dazzlingly romantic ballroom setting, this is an event like no other."
For the official website please click .
Ultra Vie is your home of cultural events in London. Whether you're a foodie, mad about theatre or love a good art gallery we have something for you. So if you haven't already be sure to subscribe to our bi-weekly newsletter for your chance to get yourself to some of the amazing events that we cover.