Photography Legend Annie Leibovitz's Newest Exhibition in London
UBS commissions work and partners on international tour with the world‐renowned photographer Annie Leibovitz, WOMEN: New Portraits will open to the public on January 16, 2016 at the Wapping Hydraulic Power Station and travel  to 10 cities. The exhibition  is set to be hosted  in Frankfurt, Hong Kong, Istanbul, Mexico City, New York, San Francisco, Singapore, Tokyo, and Zurich.
WOMEN: New Portraits, can be considered as the natural continuation to Women, Annie Leibovitz's most popular series of photographs by date, which was published in 1999.
The exhibition will feature the photographer's most renowned pieces from her previous collection, as well as new additions, which will reflect the changes in the role of women today.
The new photographs will form part of the UBS Art Collection – one of the world's most important corporate collections of contemporary art comprising more than 30,000 works. Annie Leibovitz said: "It is extraordinary to do this work for UBS on a subject that I really care about. It is such a big undertaking and a broad subject, it is like going out and photographing the ocean."
Hubertus Kuelps, Group Head of Communications & Branding said: "We're delighted to have commissioned this new body of work and exhibition tour. Annie Leibovitz is the leading portrait photographer of our time and we are excited to be bringing this project to a global audience. It fits with our long‐standing support of projects that encourage engagement in contemporary art and we hope it will inspire people to create."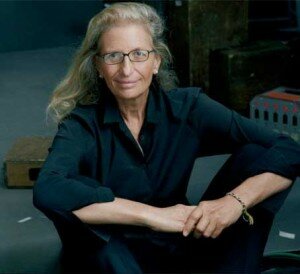 Annie Leibovitz (born in 1949) began working as a photojournalist for Rolling Stone, and since the early 1970s has shared her unique perspective in documenting popular culture, being able to capture the most powerful images of  contemporary society. As recognition for her impact on popular culture and society, Annie Leibovitz has been designated as a Living Legend by the Library of Congress.
For more information visit the website .
Ultra Vie is your home of cultural events in London. Whether you're a foodie, mad about theatre or love a good art gallery we have something for you. So if you haven't already be sure to subscribe to our bi-weekly newsletter for your chance to get yourself to some of the amazing events that we cover.