Are you passionate about the outdoors? From walking to climbing, hiking, adventure travel or even extreme challenges; the annual "Telegraph Outdoor Adventure & Travel Show" is set to take place from Thursday 11th to Sunday 14th February 2016 at ExCeL London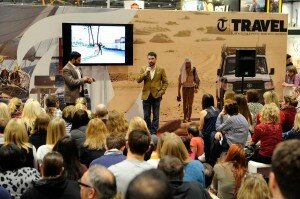 The show, ranging from the latest gear from leading outdoor brands appeals to explorers of all ages, not forgetting there are a number of special guests to meet at the vast shows. Are you an extreme challenge junkie? The adventure Theatre in association with Páramo will have a number of speakers sharing stories on visiting some of the most remote environments on Earth. A few confirmed speakers include: Levison Wood, Jerry Gore, Jacki-Hill Murphy, Belinda Kirk, Richard Harpham, Ken and Kitty Clark from Wolfshead Photographic.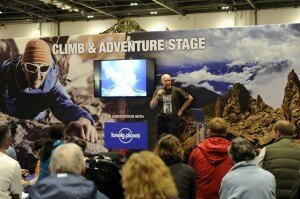 Fanatical about climbing? You have to meet Anna McNuff, who will be speaking of her adventures when running 1,911 miles along New Zealand's Te Araroa trail and Jamie Ramsay, will tell you what it takes to complete his 17,000km solo running expedition from Vancouver to Buenos Aires.
Don't miss out on the guest appearance of former Olympic 200m finalist Abi Oyepitan sharing her experience of the Clipper Round the World Yacht Race along with retired Ultimate Fighting Championship fighter Dan Hardy, both discussing their change of path, which has led them to sailing across the globe.

Keen adventure seekers? It is ideal to head down to the Wild Britain Zone, where you can learn bushcraft and important survival skills with 'A' Squadron experts including ex-SAS recruit Bob Podesta.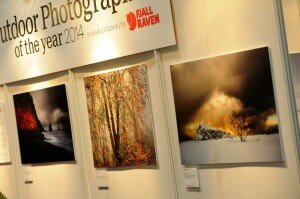 Keep a record of the memories from your outdoor activities by heading to the Outdoor Photographer of the Year Exhibition. Visitors can marvel at the breathtaking images taken by some of the world's best outdoor photographers. Be sure to get advice from Fjällräven's ambassadors Alan Hinkes and Johan Skullman who will be offering their expertise at outdoor photography.
Speaking of adventures, did you know, a ticket to The Telegraph Outdoor Adventure & Travel Show will also gain visitors entry into three other events that are running simultaneously; The London Bike Show; The Triathlon Show: London powered by Honda and the London International Dive Show.
Why not start your adventure by purchasing a ticket to The Telegraph Outdoor Adventure & Travel Show?
For more information visit the website .
Ultra Vie is your home of cultural events in London. Whether you're a foodie, mad about theatre or love a good art gallery we have something for you. So if you haven't already be sure to subscribe to our bi-weekly newsletter for your chance to get yourself to some of the amazing events that we cover.