---
---
mu·se·um /myo͞oˈzēəm/ Noun: A place in which objects of historical, scientific, artistic, or cultural interest are stored and exhibited.
---
Harvey Nichols will celebrate a centenary of mixology in collaboration with Eclipse Cocktail Bars and Bacardi Brown – Forman Brands by hosting The Museum of Cocktails pop up bar at the Fifth Floor Terrace and Café.
Visitors will have the opportunity to enjoy and learn more about ten of the most popular cocktails from the past century, each synonymous with a particular decade: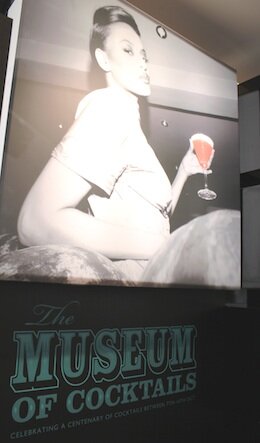 1910 – Knickerbocker Martini
1920 – Manhattan
1930 – Bellini
1940 – Mai Tai
1950 – Margarita
1960 – Vodka Martini
1970 – Pina Colada
1980 – Long Island Iced Tea
1990 – Cosmopolitan
2000 – Mojito
2010 – The Eclipse
This week's recipe is Eclipse's Watermelon Martini – a modern-day response a the classic drink that defined the 1960s.
The Eclipse – Watermelon Martini
Ingredients
50ml-60ml Grey Goose vodka
20ml kaffir lime-infused gomme
Wedge of fresh watermelon
Method
Cut a wedge of watermelon. Make slices all along and cut into a boston glass. Add the vodka and kaffir gomme and shake with 6 ice cubes. Strain into a chilled martini glass. Garnish with a small Watermelon Wedge.