If you're an art lover looking for something a little different living in or visiting London over the course of February or March, we have the exhibition for you.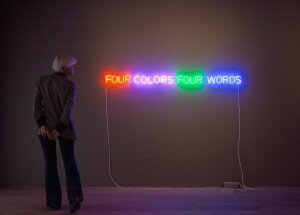 "Between the Eyes" is opened at Sotheby's S2 Gallery on 5th February and presents works of art exploring the interaction between the brain and the eye. One of the artists featured, Donald Judd, has said "I am not interested in the kind of expression that you have when you paint a paining with brush strokes… I want to do something new."
S2 is Sotheby's Contemporary art gallery with spaces in New York, London and Hong Kong. Previous artists whose works have been sold at their selling exhibitions include BANKSY, Jean-Michel Basquiat, and Yayoi Kusama. The prestige of Sotheby's promises thrilling exhibitions far removed from more traditional galleries, and "Between the Eyes" is sure to be a roaring success.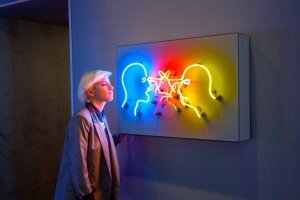 If you want to head down to see works that make you think, this is the one for you.. The art on display plays with how we experience colour and form and works that transform ideas into physical objects. The objective of the exhibition is to showcase developments from the art world throughout the last 60 years, showing pieces from Sol LeWitt, Judd and Dan Flavin through to Bruce Nauman, Damien Hirst and Wade Guyton. "Between the Eyes" explores the infinite possibilities of artistic expression and there's sure to be something for everyone. Prepare your eyes and mind to be absolutely dazzled from now until 24th March.
For more information please visit .
Ultra Vie is your home of cultural events in London. Whether you're a foodie, mad about theatre or love a good art gallery we have something for you. So if you haven't already be sure to subscribe to our bi-weekly newsletter for your chance to get yourself to some of the amazing events that we cover.