Have you got plans for lunch on Monday 14th March? If you have then it might be worth considering in changing the plan and get yourself a ticket for a dining experience at Selfridges as guest Michelin star chef, Kei Kobayashi, is taking over French brasserie, patisserie and bouangerie restaurant, Aubaine, to host an exclusive six-course lunch.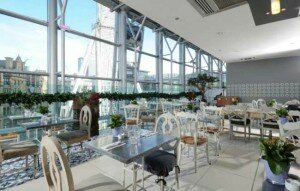 Kei Kobayashi's glamorous Parisian restaurant, Restaurant Kei, is well known for its signature fusion of French and Japanese favours, and was recently placed in Vogue's 'Top 12 most beautiful dishes in the world'. After gaining experience of French cuisine in Japan, Kobayashi made a permanent move to France to improve his knowledge on French gastronomy. Working under renowned chef, Alain Ducasse, he began to perfect his technical skills. In 2011, Restaurant Kei was opened and Kobayashi gained his first Michelin star after just one year.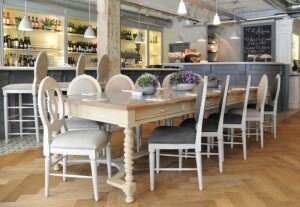 The lunch will be a very unique opportunity to taste food from one of the world's most successful Japanese chefs. Tickets are £80 per person which includes a six course menu and petit fours. A unique wine pairing menu will also be available on the day for an additional £40 per person.
Tickets are expected to be sold out really quickly.
Lunch starts from 1pm – 3pm. Check out the sample menu:
Sample Menu*
Huitre en gelée d'algues
Jardin de légumes croquants du chef
Gnocchis parmesan, Jambon ibérique
Homard Kabocha
Pigeon Miso
Vacherin
The menu is subject to change due to seasonal and availability of ingredients.
For more information visit this link and buy your tickets today here.
Ultra Vie is your home of cultural events in London. Whether you're a foodie, mad about theatre or love a good art gallery we have something for you. So if you haven't already be sure to subscribe to our bi-weekly newsletter for your chance to get yourself to some of the amazing events that we cover.