Independent figures published at the beginning of the year by the show that in 2015 UK independent films held their own in a record year for the UK box office, with independent films and highly anticipated blockbuster franchises, including UK-made Star Wars: The Force Awakens and SPECTRE, pulling in record cinema audiences, and UK film production remaining strong throughout the year, with UK High End TV production showing significant growth.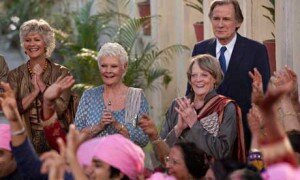 Amanda Nevill, CEO of the BFI, said: "With spend from film production over £1.4 audiences flocking to cinemas and UK box office topping £1.2 billion for the first time, today's numbers show a golden age of British film continuing – and underlines film's important contribution to the UK economy. It's significant that a wide range of fantastic British independent films won the hearts and minds of audiences in a hugely competitive year, but it's clear that the market is still tough for the makers and distributors of independent and specialised films – something the BFI is seeking to address through its Film Forever strategy."
Independent home-grown productions were embraced by UK audiences in 2015, with a wide range of titles achieving a market share at the UK box office of 11% – the third highest since records began. Previously, a strong market share for UK independents has often been driven by one or two key titles, but in 2015 a wide range of films each performed well and appealed to different audience groups – eight independent titles took over £5 million in 2015.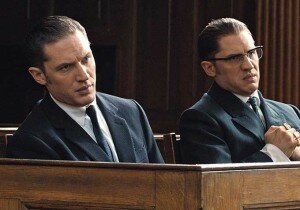 These were led by Legend, starring Tom Hardy as both Kray twins, which was the year's highest grossing UK independent with £18.4 million. Second was the sequel The Second Best Exotic Marigold Hotel, which appealed to older audiences, and took £16 million. Aardman's Oscar®-nominated family film Shaun the Sheep Movie took £14 million, The Lady in the Van starring Dame Maggie Smith took £12 million, and the agenda-setting, female-led Suffragette took almost £10 million (with The Lady in the Van and Suffragette both continuing to play to cinema audiences in 2016). Asif Kapadia's Oscar®-nominated documentary Amy, released in 2015, became the second highest grossing non-concert documentary of all time at the UK box office, taking almost £3.8 million.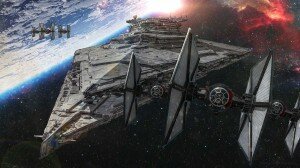 The solid result for UK independents in 2015 is particularly significant given the stellar performance of studio blockbusters, with hotly anticipated franchise titles fuelling a record year for the UK box office overall. Total ticket sales were worth £1,240 million (up 17% on 2014's £1,058 million) with admissions topping 171.9 million (up 9% from 2014's 157.5 million). The year's highest grossing film was Star Wars: The Force Awakens with takings of £114 million, released in December and still packing out cinemas in 2016. The latest outing for James Bond, SPECTRE was the second highest grossing film of the year, released late October, taking £95 million in 2015 and continuing to draw crowds in 2016. Jurassic World was 2015's third highest grossing film, taking over £64 million, and in fourth place was the latest in the Avengers series, The Avengers: Age of Ultron, which took over £48 million.
For more information visit the website .
Ultra Vie is your home of cultural events in London. Whether you're a foodie, mad about theatre or love a good art gallery we have something for you. So if you haven't already be sure to subscribe to our bi-weekly newsletter for your chance to get yourself to some of the amazing events that we cover.